Double click here to edit this text.
Double click here to edit this text.
Double click here to edit this text.
Double click here to edit this text.
Double click here to edit this text.
Double click here to edit this text.
Double click here to edit this text.
Double click here to edit this text.
Double click here to edit this text.
Is the EU a German Zollverein Redux?
9 April 2013
The short answer to the title of this article is, no, it is not (however many would like it to be!). As we mentioned it in a previous article, the German customs union (Zollverein) existed between 1834 and 1870 creating a common market between member German states; It was established and led by Prussia. The initial common currency was the Thaler and later on the Vereinsthaler however previous currencies remained in circulation and were accepted.
The Zollverein worked well because members were essentially German states who accepted the de facto if not de jure Prussian hegemony. In 1866 when some members (Bavaria, Hessen-Kassel, Hannover, Nassau) sided with Austria in her war against Prussia, after the latter defeated the former they paid the price by being annexed by Prussia, by then the undisputed power in central Europe.
After Prussia defeated France in 1871 and all German states became part of the German Empire, the Zollverein ceased to exist for all practical purposes; the new sole currency was now the Mark. At one time the union included Luxembourg (left officially in 1918) and the Dutch province of Limburg which were never part of the new German Empire.
It should be clear to anyone analyzing the Zollverein experience, that a central government dictating economic policy was essential for the Zollverein to function properly. Furthermore, it should also be clear that –save for a multi-currency monetary system- the Zollverein morphing into the German Empire was the only political arrangement under which a sole currency would make any economic sense. Notwithstanding this, the Euro was conceived as a supranational currency by utopic politicians such as Jacques Delors and gaily promoted by other garden variety incompetent politicians, especially in Germany and France whose motives had to do more with politics than with a healthy economy for the region (other than theirs).
It would seem that now it has finally downed on the powers that be that the Euro concept was flawed from its inception, and that it is utterly absurd to pretend to dictate economic "convergence" to wildly different economies such as Finland and Greece, or Spain and Slovakia which have their own governments and their own particular problems. In order to "fix" this, Brussels as the lawgiver and Germany as the enforcer power want to emulate Prussia and establish a newfangled Zollverein by "annexing" countries into a virtual EU "Super State". Of course, in the 21st century, you don't simply annex countries by sending in your armies storming over the border…that is passé. The new way is to annex states by making them so economically dependent that they have no other choice but accept the diktats from Brussels, all the while Germany, the 800 pound gorilla stands by ready to "persuade" any reluctant member. The recent case of Cyprus is a good example which shows that the supposedly free movement of capitals and guaranteed deposits are allowed and secured, as long as such rulings do not interfere with the ultimate goal of Brussels, namely, the control of the Cypriote economy.
Economies like the Spanish, Greek, Cypriote and others will have a very hard time repaying loans and bailout monies, but that is of no great concern to Brussels who uses the bailout loans in lieu of military force to annex countries, annulling their sovereignty. If such a state of affairs sounds like an ominous throwback to darker times, it certainly does.
A GREAT NEW VISION FOR EUROPE (REALLY?)
​29 June 2012
​
​​There is an old dictum among the savvy on Wall Street that goes something like this; "If you owe little money to a bank, the bank controls you; If you owe a great deal of money to a bank, it is the other way around" This would seem to be the case of Greece vis-à-vis banks and the Eurozone.
Greece reportedly owes about €360 billion to various banks and institutions The money borrowed was not necessarily put to work on what we could call wise investments; it was egregiously mismanaged. Greece is experiencing severe economic difficulties, not necessarily because they are suffering unexpected calamities (which would be a valid reason to justify the current situation), but because of sheer malinvestment. A good example is the national railway company with annual revenues of €100 million against a wage bill of €400 million plus other expenses amounting to €300 million. Former Finance Minister Stefanos Manos once stated that it would have been cheaper to transport railway passengers by taxi.
Greece has had five years of recession and it expects another contraction for 2013 which may qualify as the longest recession suffered by any country. We of course fail to see how Greece will repay the billions lent to her, if additional austerity measures are imposed on her by Brussels. It would be a case similar to that of a person borrowing money to survive, while at the same time being denied the possibility of finding a job.
Whether Greeks are lazy and more prone to drink Ouzo than to work –as argued by some- we simply do not know for sure. We do know that there has been a lot of corruption going on, a good example being the cooking of the books to gain entrance in the Euro system. Actually, according to Transparency International, Greece is the most corrupt country in Europe. The socialist government replacing the conservative one in 2009 found –according to reports by Reuters- that the previous government had lied about the amounts borrowed which were in reality much larger than reported.
Additionally, the education system is reportedly to be one of the worst in Europe, however it employs four times more teachers per pupil as Finland, the country ranked highest.
Now, should Greece exit the Eurozone, it would likely be within a framework of national bankruptcy which would have a severe ripple effect on other country members, especially -but not limited to- on the banking system of Germany and France, which is one of the most important reasons why Germany and the ECB want to keep Greece within the Euro system.
We have discussed most of the above in our booklet ("The Euro is Dead; Long live the Solid").
Now we read in the media that during the 19th meeting since the crisis exploded, European leaders met and agreed –among other- that funds will be devoted to rescue banks directly. Most important of all however, is that they reportedly , agreed on a "long-term plan for a tighter budgetary and political union" details of which will be discussed after a study due in October. Among the most controversial points is the unprecedented control Brussels would have on national budgets. In other words, a plan to take more sovereignty away from member states in favor of some sort of European central "Fiscal Control Authority" with power to veto national budgets, at its sole discretion. It is astonishing that European leaders refuse to come to terms with the obvious problem, namely, that it is not a rational strategy to have one currency for member countries with totally dissonant economies. This reminds us of so many economic theories discredited because they don't work. Instead of being discarded, they are "patched up" and re introduced again.
European leaders also agreed to devote €120 million "new funds" to stimulate growth of which in reality half was already earmarked and only €10 billion involve a new commitment. They also boasted about the €500 billion rescue fund to help in case of crisis. To have an idea how "adequate" this amount is, we should mention that Italy alone has a €2.4 trillion outstanding debt.
In short and coming back to the Greek case, we believe that European leaders will continue to shovel money to Greece and other PIIGS countries, until the futility of such a strategy is simply too obvious to be continued, or until they are voted out of office. For the time being, we will have to wait and see how long the current new Greek government survives.
to edit this text.
12 June 2012​
A GERMAN EMPEROR FOR EUROPE?
3 January 2013
Once upon a time, there was a Prussian king (Frederick William I) who hated the French so much that he reportedly had common criminals dressed up as French soldiers and only then, had them executed. Later on, the defeat of Prussia by Napoleon at Jena and the Second Treaty of Tilsit by which Prussia lost half her territory and had to pay huge reparations to France, did not help endear Prussians/Germans to the French. Napoleon's comment that Queen Louise "Was the only real man left in Prussia" simply added insult to injury.
Fast forward to 1951 when the Declaration of Paris was signed leading to the current European Union, mostly ruled by a French-German partnership. How could this happen?
I must beg the reader now to rewind back to 1867, when the German Confederation was established. It was ruled by Prussia, who was already the dominant power in the Zollverein, a union eliminating dozens of different tariff barriers among German states. It had for many decades united the German states in a common economic set of interests and promoted German nationalism. The Zollverein even included non German states like Luxembourg and Sweden.
For all practical purposes, the Zollverein ended in 1871 when the King of Prussia was declared Emperor of Germany and the Thaler and Gulden were replaced by the Reichsmark.
Today in 2012, after a few wars and the hecatombs of WWI and WWII we have again a new "Customs Union" (Zollverein) called the European Union, also ruled -albeit not de jure but de facto- by Germany.
Economic decisions during the Zollverein times were not made in, say, Bavaria, Württemberg, Hessen-Darmstadt, or Saxony, but in Prussia. Not very different from today, where decisions are made in Brussels (in many cases prodded by Berlin) by functionaries who were not even elected by the people in other EU members.
In the second half of the 20th century however, European powers did not seek to rule others by the sword. They did it instead but wielding economic might. Thus, Germany the current unofficial Hegemon in the EU rules supreme now that France has a socialist president who will likely set the country back to economic quasi-irrelevance within Europe. France was neutralized as an economic power, which reminds us how Prussia excluded Austria form the Zollverein and the German Confederation. No doubt, much of the underlying process was different but the results were and are the same. For all practical purposes, the EU is today a constellation of German colonies buying German products, many getting hopelessly into debt and suffering under crushing economic crisis, social misery and political turmoil.
In the middle of all this, Germany continues to promote the "benefits" of European union (under German suzerainty, of course), has provided untold amounts of money to prop up bankrupt state members in order to preserve the status quo, thus preventing the downfall of her own banking system. José Manuel Barroso, president of the European Commission, whose own country (Portugal) is falling apart is a willing accessory to the idea of stripping away sovereignty from other EU members. Early in 2012, Germany even floated the idea of appointing a European commission to supplant the Greek government.
Recently, EU members agreed on transferring the setting of policies of their individual central banks in favor of the European Central Bank. This may seem an innocuous measure, necessary to curb the extravagances of knotty members such as Greece and others. However, on second thought you then realize that whoever controls the monetary policy and tax rates (with the help of some garden variety bullying) is the one who effectively controls that country.
Germany has one objective superseding all others, namely, to preserve the current status quo in the Eurozone, no matter what; it needs her colonies to unload her exports and the sole currency facilitates the job. To achieve her objective, she will bully members, bribe the PIIGS countries who will borrow themselves into oblivion, and in the process become the master of their destinies by indirectly controlling their economies.
Niall Ferguson, the British historian argued recently that the Eurozone will still exist in 10 years time but it will be dominated by a Germanic empire with Vienna as its center of gravity.
As we have already stated elsewhere, we believe that –against all odds and economic sense- the euro and the Eurozone will continue to be patched up until no more patching up is possible. After that, the Götterdämerung…
3 January 2013
THE NECROMANCER OF EUROPE
13 August, 2012
​
On July 26, the president of the European Central Bank, Sig. Draghi declared: "Within our mandate, the ECB is ready to do whatever it takes to preserve the euro," adding: "And believe me, it will be enough." However, he disappointed the markets deeply with the timid actions announced by the ECB on August 2. Sig. Draghi seems to indulge in pronouncing strong statements, some bordering on contradictions, which have pounded the markets up and down. He is losing credibility and some may end up viewing him as the main character of the equivalent of an Italian Opera Buffa.
Furthermore, we are compelled to bestow on Sig. Draghi the title of Necromancer Regio. Why? The reason is that by applying what would seem to be some sort of wizardry he (also his predecessor) has managed to maintain a preposterous Dollar-Euro exchange rate, totally incongruous with the economic reality of the Eurozone.
When rumors surfaced last year that the U.S. Federal Reserve Bank may go ahead with a QE3 measure, the Dollar value took a hit against the Euro. When in March this year the European Central Bank actually injected into the banking system 1 trillion Euros, the value of the Euro vis a vis the Dollar was not dramatically affected.
Furthermore, there are ominous data issuing from the Eurozone. According to Samaras -the current Greek PM- the Greek GDP will contract 7% this year, amidst vociferous calls from the part of the German Chancellor and her cohorts to impose additional austerity measures on Greece. In any event, Greece may exit the Euro sooner than later which most likely will cause an extremely serious, negative jolt to the European banking system causing rather undesirable ripple effects affecting the region. To this we should add the fact that Spain's economy is about to collapse and will likely request a bailout, that France is in serious trouble, its economy heading for a recession and that the other PIIGS countries are all struggling. And how can we forget the fact that the UK deficit is the highest in 15 years and is technically in a double dip recession? All this doesn't paint a rosy picture for German exports amounting to more than one third of total output, 63% of which go to the European region.
In view of all the above, it would seem safe to conclude that Europe is facing an economic disaster of biblical proportions, and a euro currency blowup. So the question is, how is it possible that the value of the Euro hasn't cratered, say to under one Dollar? it may not be a case of wizardry after all. We may find the answer by reading the charter defining the roles of the ECB, among which is: "To manage the Eurozone's foreign currency reserves and buy or sell currencies when necessary to keep exchange rates in balance". Thus, the ECB may be involved in the filthiest "dirty float" ever conceived in order to prop up and maintain a Dollar-Euro exchange value entirely unjustified. We fear that before too long, Sig. Draghi's Opera Buffa may turn into the Eurozone equivalent of Wagner's Götterdämmerung. This time however, there will be no applause once the curtain falls; only misery and wretchedness
​
WHERE ARE WE HEADING?
24 September 2012
The ECB director finally calmed markets –for the time being- by announcing to buy member countries' paper directly. What probably did the trick was the word "unlimited" referring to the amounts to be bought. The Bundesbank president was not amused.
No to be outdone, a few days later, Mr Bernanke announced that the FED was officially launching QE3 to buy mortgage-backed paper for as long as needed. This, notwithstanding the meager results of QE1 and QE2, and the fact that the M1 multiplier is currently under 0.90 an historical low (it was over 3.0 in the mid 80s). This means that for every dollar increase in reserves (monetary base) the money supply increases by less than 0.90; banks continue to hold on to and build up excess reserves not lending out much money. In other words, Mr Bernanke is trying to succeed at the rare art of pushing on a string (good luck with that!).
It is puzzling how some believe that now that the ECB is willing to finance what the Dutch Freedom Party leader Geert Wilders disrespectfully called "The garlic economies", everything is fine, the euro is strengthen and the sun will shine on the eurozone again. The reality is regretfully, different. The eurozone Hegemon (Germany) and Brussels have mandated very strict austerity measures to be imposed on the so called PIIGS countries, perpetuating recession in those economies, preventing them to earn enough to pay back the bailout money. But then, why the desperation of these struggling countries to get financing, and especially the willingness of creditor countries to find ways to keep the money faucet open? The answer to the first question is because misguidedly, they want to remain part of the Euro monetary system. The answer to the second question is because a huge chunk of it goes to pay banks, which will help stronger countries in the eurozone avoid a devastating banking crisis in the event of sovereign bankruptcies. In other words, the new measures taken by the ECB will in the end help countries like Germany, France, the Netherlands and Luxembourg, and paradoxically do little to avoid the looming risk of sovereign bankruptcies.
On the other side of the pond, the national debt in the U.S. is taking biblical proportions, some arguing that it is heading toward Habsburg Spain's territory where in 1543 almost two thirds of the government revenue was applied to pay for the "Juros", the bonds issued by the Habsburgs to finance the monarchy. The historian Niall Ferguson argues that the essential reason for the collapse of empires is excessive debt. The U.S. is quite far from Spain's financial situation in 1543. Current interest payments as a percent of total revenue is estimated at around 11% and it should be mentioned that said percentage was 18% in the early 1990s. However, current interests rates are at historical lows and a future booming economy could witness increases, easily duplicating current rates. Additionally, the fact that the national debt is getting enormous would justify investors' demand for higher rates still. This would of course create a very serious situation.
So where are we heading?
In the 1800s, Laplace thought that anyone could predict the future of the universe with perfect accuracy if he could know the current position and momentum of each particle. We now know that this statement contains two cuasi-errors, not in theory but most definitely in practice. Firstly, Werner Heisenberg's uncertainty principle proved that at the miniscule level of quantum mechanics, it becomes impossible to measure a particle's exact location with any degree of precision. In fact, you can't measure the particle's position without affecting its momentum in an unpredictable way. Laplace's second error was not to stress sufficiently the sheer impossibility of the task.
While it is difficult to predict the future, we can hardly envision a situation in which the eurozone remains in the current status quo. Most likely it will steer into a situation in which, it will shed some members or it will break up into smaller currency unions; even likelier yet, we may witness its demise. The sovereignty problem can hardly be solved, as we believe most countries will never agree to be told what to do, when, and by how much by a "President" of the eurozone which was not even elected by the citizens of any particular country.
In the U.S., sooner or later Mr. Bernanke's unrelenting hosing of the economy with money will very likely cause a boom followed by another bust of inflation of unfathomable proportions......or maybe not.
And then of course, there are the random events……
Double click here to edit this text.
HOW LONG WILL THIS LAST?
15 April 2014
We have witnessed for a few years now, how an economic nonsensical contraption called the Euro has been circulating within European countries, at a stable exchange rate vis a vis the U.S. dollar. We need to remember that most countries in the Eurozone are in recession, exhibit high to very high unemployment and have a banking system in technical bankruptcy.
Germany, the "colonial power" is now in a bind because her 'colonies" are floundering however astonishingly high amounts of money have been given to countries like Greece and others, in order to have their economies avoid outright bankruptcy or help others to crawl forward –barely- propelled by debt. Furthermore Germany knows very well that a couple of sovereign debt defaults would irremediably break her banking system
These economies can hardly compete in the international markets with an overvalued currency (Euro), which its just fine for Germany who simply wants her colonies to buy from her, not sell to her.
Considering all the above, why is it then that the Euro maintains its value vis a vis the U.S. dollar? One reason is that the European Central Bank will intervene selling dollars as necessary. However, in our judgment there is another reason. Economic desperation is the cause of Spaniards jumping from balconies to their deaths, over 500 Greek Mothers giving up their children for adoption because they lack the money to feed them, and others purposely getting infected with HIV in order to receive €700 monthly from the government. What all this tells us is that Europeans realize that no matter the economic disastrous state of affair, nor the horrifying level of human misery caused, the Eurozone countries will keep on using the Euro….
We come back now to the question posed by the title of this article. Will this last forever? It may not, and the reason can be unexpected political events derailing the economic farce that is the Eurozone. We are talking about the Ukranian crisis which may end up in a shooting war between Ukraine and Russia. This may have severe political and economic consequences in Europe. Wars, even small ones which may seem to be "limited" conflicts might end up being something much more serious. Under such scenario, no matter how willing the ECB would be to hose Eurozone members with zillions, it will hardly do. One hundred years ago the pound was the currency to fly to for safety. No more. Today it is the U.S. dollar, and the U.S. is not a member of the Eurozone; it is not even located in Europe.
​12 September 2014
Will Creativity Save Europe?
​
It is certainly no secret that European economies are in bad shape, no growth to speak of, scores of banks teetering on the edge of bankruptcy and monumental debt burdens. It is not easy to solve these problems when the chosen supranational currency is substantially overvalued vis a vis the U.S. dollar, the reserve currency par excellence. The Euro has done great damage to various European manufacturing and service industries making it very hard for its products and services to compete. These are the countries we defined as colonies of Germany in previous articles.
So, how to prop up contracting and sluggish GDPs, under such conditions? Eureka! Some countries have decided to include in their GDP concepts such as gambling, smuggling, prostitution, drug dealing and other sundry unsavory activities. While there is nothing wrong per se with including such activities in the GDP, we must say that the suspicious timing shows how desperate EU countries are, and at the same time, how devoid of economic improvement measures is their armamentarium. Poor Sig. Draghi does not have it very easy, but according to him, he needs more controlling, regulatory powers to "solve the problem". He does not seem to understand that his celebrated "whatever it takes" dictum referred to the Euro uttered when he took up the job of ECB president has only led to an artificial appreciation of the Euro, harming European industry even more. Whether he realizes the folly of the Euro, or is simply being loyal to those who pay him his salary and bonuses is up for question.
Goldman Sachs and others are forecasting an exchange rate for the Euro of one to one to the dollar or less, in a few years. This should be occurring right now, not only because it would accurately reflect the sorry state of the EU countries' economies, but also the seemingly humming U.S. economy, at least for now.
​​
Double click here to edit this text.
Why Greece negotiated the wrong issue
1 April 2015
​
We can probably safely say that those who still believe that Greece will repay the €320bn+ it owes can be counted with the fingers of one hand.
​
What is really puzzling is why Greek politicians have been so keen in essentially negotiating what is known as a 'haircut', that is, to have a certain percentage of their debt forgiven. The new socialist government will hardly want to submit to future austerity measures dictated by the EU, so the big question is of course, how do they think they will have an independent monetary policy while under the yoke of the euro, even if a "haircut" of biblical proportions is agreed?
​
We need to remember some of the reported consequences of the austerity measures, such as about 500 Greek mothers giving up their children for adoption because they were unable to feed them, or people getting infected with HIV on purpose in order to qualify for public assistance. Another measure to make food more accessible was decreed by the government, which took the unusual step of officially allowing the sale of expired food at lower prices.
​
What the new socialist government should have negotiated instead is a Greek exit from the Eurozone. I have written a booklet (The Euro is Dead, Long Live the Solid!) on the issue of and benefits for any country adopting a parallel currency monetary system. In the specific case of Greece under such a system, at the very beginning they could start issuing the new drachma (or whatever the name) to circulate side by side with the euro at fluctuating exchange rates, and to issue at a later time a gold-backed currency to take the place of the euro (which may not exist anymore in the near future anyway). The value of the new drachma will depend on the concrete policy measures taken by the government, but it will certainly constitute what I call a monetary 'pressure valve' availing the government some elbow room in the event of need, without destroying the system.
​
It is obvious that Germany – which I call the Hegemon in the EU – is confronted with a devilish dichotomy, namely, on the one hand she wants to keep her 'colony' (Greece) in the fold together with the other 'colonies' in Europe, not only to continue selling to them her wares in euros, but also to protect the health of the German banking system which keeps a rather unhealthy amount (€92.7 billion) in Greek bonds. On the other hand, things are getting so bad, even at a personal level among Greek and German politicians, that they may have to push Greece or let her go out of the euro. Greek politicians have resorted to unusual measures to negotiate with Brussels and the Germans, including name-calling, demanding war reparations from Germany (which were, in fact, settled long ago), and the latest being digging up a forced loan which Greece made to Germany during the occupation in WWII.
​
The euro was from the beginning, and still is, a flawed concept, created by misguided politicians in search of an ill-conceived legacy, cheered on by economists who should have known better but didn't. The euro frenzy got to such a level that it resembled a country club, of which you had to be a member if you wanted to be somebody, or else become a pariah. That is why Greece (and perhaps others, too) even resorted to cooking the books in order to be allowed to become a member. Luckily, nowadays countries are beginning to see through the euro folly. Very recently, the government of Iceland officially withdrew her application to join the EU, and wants even less to do with the euro. It seems they have finally realised that after all, they do not want to become a member of what used to be a very exclusive club, and what is today hardly more than a circus.
NB: This article was published on the blog of the Institute of Economic Affairs, London​​ on the same date.
Double click here to edit this text.
THE EURO IN (SERIOUS) TURMOIL
23 February 2016​
​
We may be witnessing right now the biggest peril endangering the Euro. On the one hand, Greece has yet not solved her problems and it is one of the Damocles swords hanging above the system; the sword may fall any time and there are other countries in a similar situation. The refugee crisis on the other hand, is likely the biggest existential menace (not the only one) which threatens to destroy the EU and the Euro.
​
The astonishing decision by Angela Merkel to "open Germany's borders" to an indiscriminate inflow of refugees from mostly Arab nations, has affected most countries in Europe, and a great number of them are not amused.
​
Merkel says that it is a great opportunity for Germany. Some have deciphered this statement, with the justification that the birth rate in Germany is very low, so the country needs new people… We wonder if she thought this well through. Yes, the birth rate is low but the reason has traditionally been economic. In other words, it is supposedly too expensive to raise children. This however could be easily solved by the government providing Germans with a certain amount of money per children, during a few years. Instead Miss Merkel decided to bring in people of a different religion and habits which may prove to be a ticking bomb exploding in the not too distant future. Additionally, and only from the economic point of view, this of course will cost zillions more what Germany (and Europe) will require to cover the "refugee problem".
​
This decision is wrecking havoc in the EU; not everyone thinks like her that it is a good solution; there are some very strong indications to confirm how misguided it was.
​
The Visegrad group (Czech Republic, Slovakia, Hungary and Poland) flatly rejects the EU ordinance to accept refugees in their countries, or a rather limited number
​
Miss Merkel's is betting on an agreement with Turkey to stop further inflows of refugees to Europe. She has offered Mr Erdogan billions and is working on a plan to incorporate Turkey in the EU. Muslim Turkey is a politically (and otherwise) corrupt, utterly authoritarian country with a Weltanschauung entirely and completely different to that of Christian Europe, and its acceptance in the EU may prove to be a disaster on many levels.
​
Interesting (for lack of a better word) is that all the Middle East and North African Arab countries have refused to accept "refugees", saddling Europe and its misguided politicians with the problem. Additionally, has someone realized that Russia has not accepted any refugees….. ? And even more puzzling is, why Europe and the U.S. have not mentioned this?
​
All this is of course compounded by the UK "BREXIT" referendum taking place in June 23, 2016. The "special agreement" with the UK -accepted by Brussels- may encourage other countries to seek "special conditions", even if the UK remains in the EU. It would seem that all this has not helped nations realize the absurdity of submitting to Brussels and the Euro. Have they yet not understood that it is not possible to have a supranational currency requiring the loss of sovereignty from each country for it to functions well? Amazing!
​
We would not be surprised if the EU/Euro as an institution ceases to exist sometime during the current year. And that would of course be good.
THE EU STILL DOESN'T GET IT...
27 June, 2016
It is Brexit! and if you believe many of the pundits opposing it, it would seem the UK has left civilization as we know it and that all kind of maladies will befall Britons. To characterize it mildly, this Armageddon scenario is a tad exaggerated.
Credit David Tennant for the image
Some seem to forget that Britain is the fifth largest economy in the world, and the second biggest in Europe which involves not only economic but also plenty of political power. Should a country or a group of countries not want to do business with Britain, it may be their problem, at least as much as that of Britain's. We of course know this is not going to happen. The main reason the UK abandoned the EU is because the later has increasingly become a tyrannical institution imposing its policies at many levels on members, because they have realized (finally!) it is the only way the EU can work. Actually, the other members who use the Euro as their currency are in an even worse situation than Britain. Spain and Greece – for instance- have decided they wanted to stay with the Euro at all costs. These countries' governments have sacrificed a generation of its citizens, resulting in chronic unemployment, Spaniards jumping to their deaths from balconies because they could not pay their mortgages anymore, while Greek men committed suicide and suicide attempts in public. Out of desperation, hundreds of Greek Mothers gave up their children because they could not feed them any longer, and people getting infected with HIV on purpose in order to qualify for public assistance. And all for what? For a union with a supranational currency which was doomed to fail from the beginning. Why? As I have written many times before on the subject, it is not possible to have one sole currency used by all EU sovereign members, with different governments ruling countries that have different needs at different times.

And what about the experts auguring an end-of-the-world scenario for Britain and even for the world triggered by the Brexit? In the past, experts -including some of the most famous in the world- have been proven overwhelmingly wrong. Social scientist Philip Tetlock studied the predictions of 284 experts, some very famous, including members of world-known think tanks during 21 years, six U.S. presidential elections and three wars, and published the results in 2005. The evidence showed that the average expert was roughly as accurate as the proverbial chimpanzee throwing darts at a chart with figures and data. The saddest part however is the fact that there is no accountability for these catastrophic mistakes in judging future events, and all these experts continue to be invited by CNN and others to spew their "expertise" to the world; the really good proven forecasters (and they do exist) are never invited by the media.
In short, don't worry too much about the political and economic judgment of these so called experts. Short term turmoil is inevitable, fostered in good measure by the "experts" and their doomsday scenarios. The situation will stabilize and the benefits of the decision to leave a failed institution (which may not exist anymore in the not so distant future) will become evident.
It is distressing to read the reactions of EU politicians and even outsiders; the first promising and the second demanding "changes" in the EU. This shows an above average level of cluelessness hard to fathom. They still do not seem to understand that the only solution to make the EU and the Euro really "work" would be to take away all the sovereignty of EU country members and transfer all the power to unelected members in Brussels. They have been on this path for some time now, generating plenty of disagreement and complaints. How can anyone think that elaborating along the lines of this lunacy will bring the necessary positive "changes" to solve the problem?
The EU is going from crisis to crisis, but the Hegemon (Germany) and Brussels seem unperturbed. The new "sick man" is now purportedly Finland and after that, the next one is probably Greece (again!) and the next one after that is…. well you get the drift.
The solution to build a solid EU with members maintaining their independence is to adopt a parallel currency monetary system as I described -among many others- in an article I wrote for the IEA http://www.iea.org.uk/blog/why-greece-negotiated-the-wrong-issue
The majority of the British voters (Britain is not part of the Euro folly) were fed up with the dictats of Brussels and decided to bolt out of the EU. We can only hope that other EU members follow suit.
NOTE: This article was also published by the IEA-London on July 6, 2016​​​http://www.iea.org.uk/blog/the-eu-still-doesnt-get-it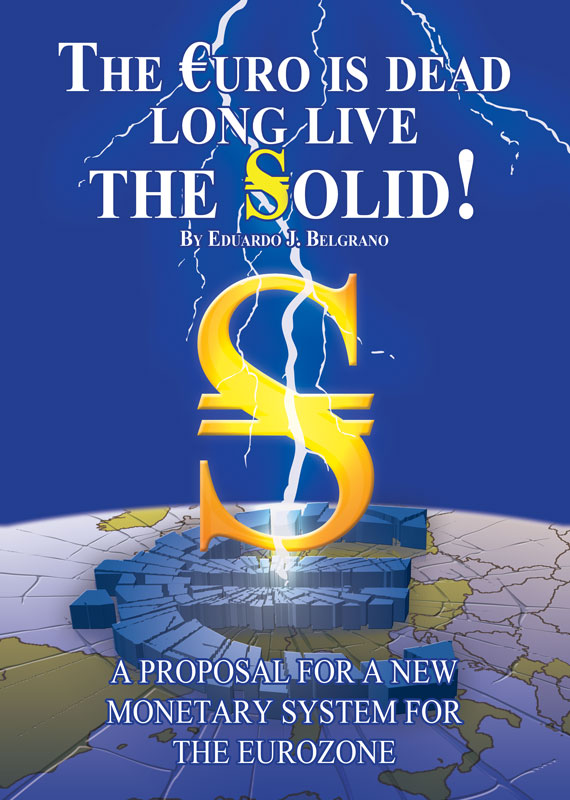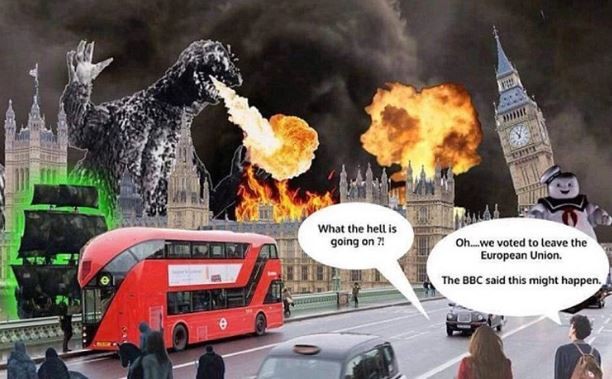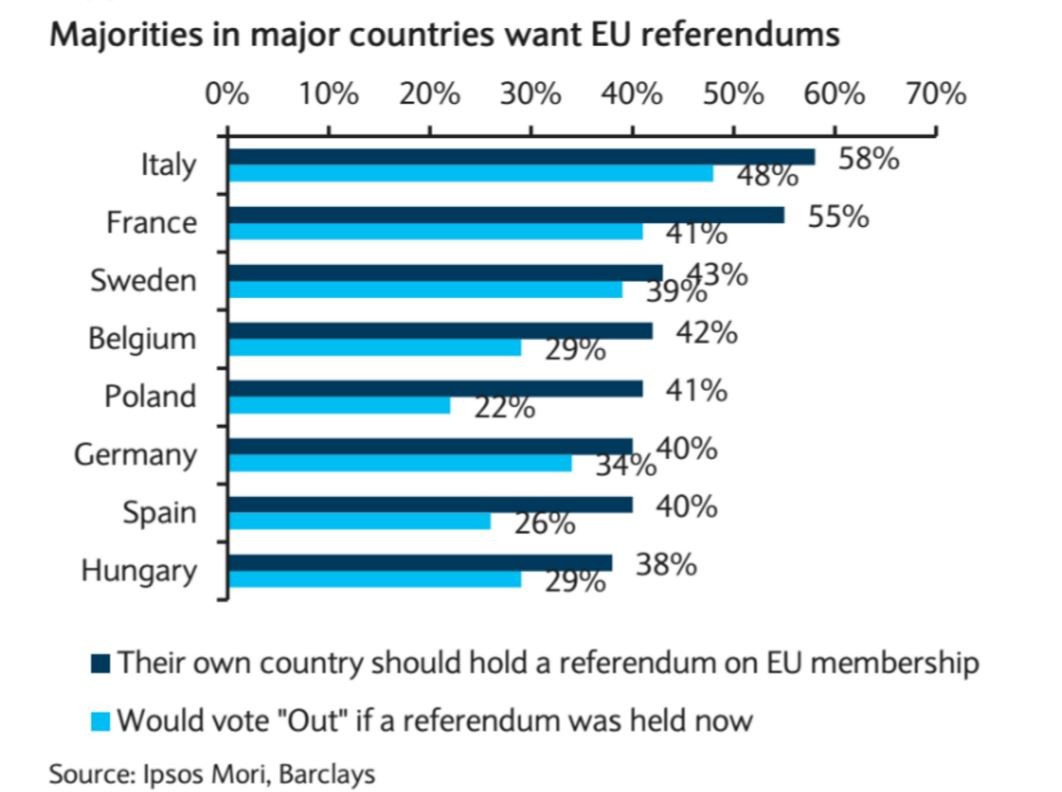 20 February 2017
Many -including a few of the original "believers"- are beginning to talk about the "unthinkable", namely, the Euro demise. Otmar Issing, a founding member of the executive board of the European Central Bank, recently gave an astonishing interview to a journal in which he said "the house of cards will collapse" when asked about the future of the ECB and the Euro. We should perhaps add that this gentleman is widely regarded as the architect of the Euro who, after working for the Bundesbank, joined the ECB in 1998 with the specific objective of creating the Euro currency.

Bad news for the Euro don'tt end there. The IMF very recently declared that Greece debt is 'explosive' in the long term..... "Long term"? I assume this was likely added to the comment to somehow tame their dire warning. As a matter of fact, there are reports that next July, Greece will run out of money. Additionally, and referring to the European banking system, the IMF declared that one of every three banks may end up in bankruptcy. Not very reassuring to Europeans.

The only real beneficiary of the Euro currency folly has been and still is Germany who continues to fight "tooth and nail' to keep the illusion (emphasis on illusion) alive.

Prices in Italy fell in 2016 entering in deflation territory, for the first time since 1959. We should perhaps mention that Italy introduced relatively recently a new procedure to calculate GDP, which brought the economy officially out of recession measured by the first two-quarters in 2014; it didn't help this time around. Also, of interest is Italy's Debt/GDP ratio which in 2014 amounted to 132% which happens to be more than twice the EU 60% ceiling. Perhaps we should also add that most Italian banks are on the verge of bankruptcy, and the government has just announced a $21 billion package to shore up their finances (for how long?)

The Euro currency system is unraveling; we just don't know how long it will take until it ceases to exist.
There are a few European political parties who are dead set against the Euro and the dictatorship from Brussels, and if they gain the preference of the voters in their respective countries in the coming elections, it will certainly hasten the Euro demise.

The Euro currency has always been a flawed idea. As we have said a great number of times, it is not possible to have one supranational currency when you have a group of countries (EU) with different economies, having different needs at different times. In 1999 when the Euro was initially created virtually, we wrote that for the explained reasons, it would not work. It didn't, it doesn't and never will.
THE EURO IS LIMPING FORWARD TO AN UNCERTAIN FUTURE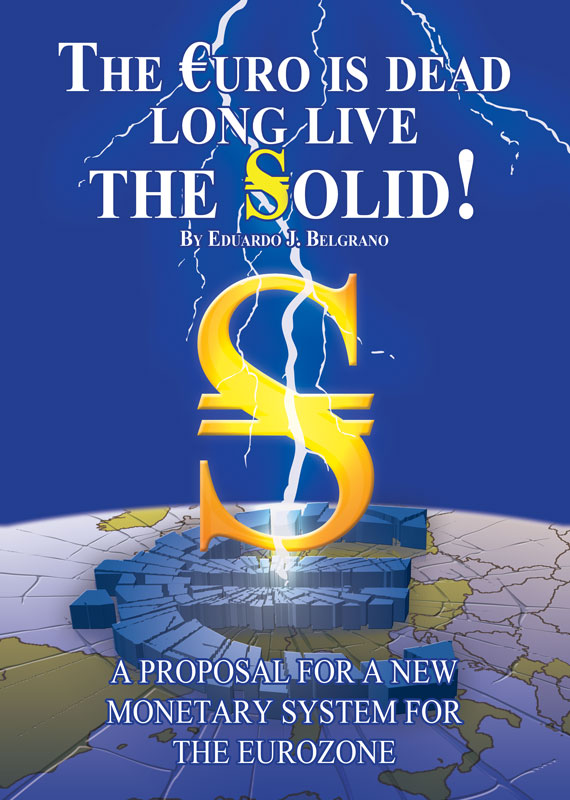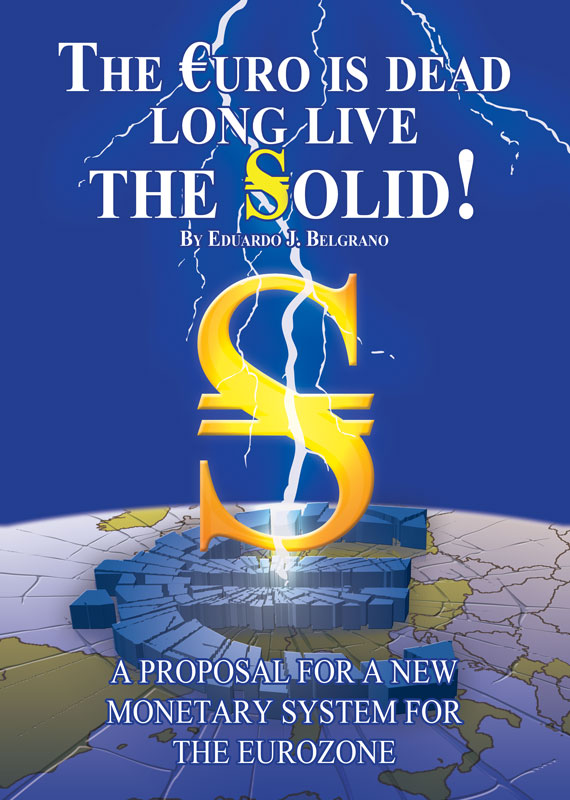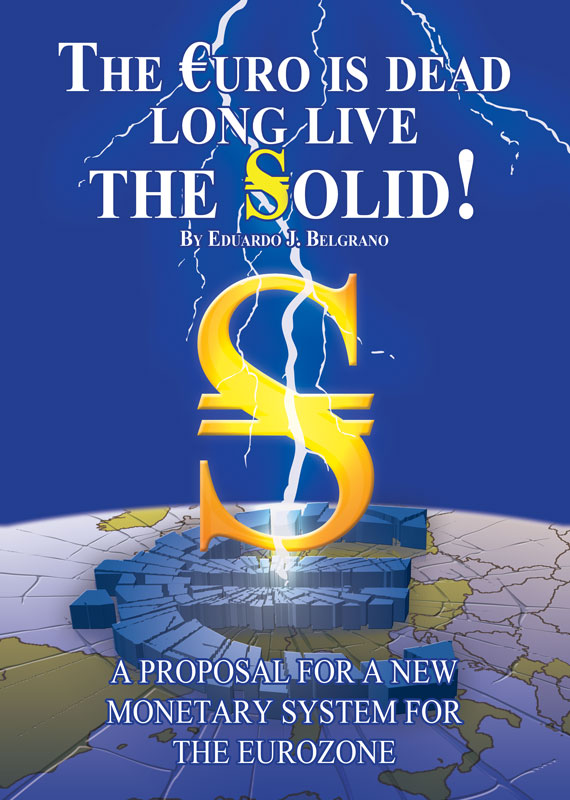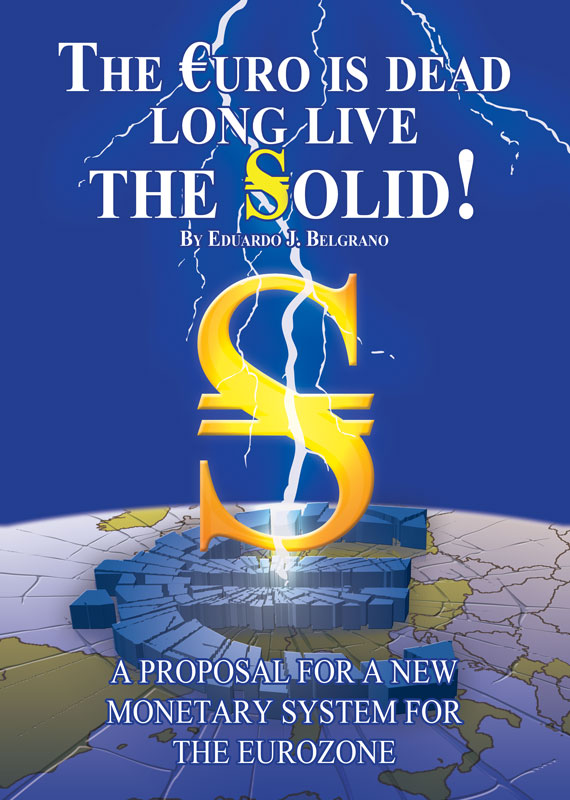 Mr.

J. C. Juncker - King of Europe
20 september 2017
Mr. Juncker is bent on augmenting the EU chaos.
I trust that by now, we have all clearly realized the absurdity of the euro currency, emanating from an increasingly chaotic EU.
Mr. Juncker, President of the European Commission is keen on smooching friends and rivals and has shown more than once an unusual behavior that many suspect is due to drinking a bit too much, especially before important meetings (this can be viewed on youtube.com); he is also known as Jean-Claude "Cognac" Juncker because he is said to drink cognac for breakfast.
He very recently surprised everyone (really?) by proposing the appointment of an all-powerful president of the EU, disempowering member states even more, while at the same time bringing into the EU additional members, such as Romania, who is light-years away from meeting the Maastricht convergence criteria. And yes, he promised poorer nations joining the EU that he will provide financial help. He also would not mind becoming the president of this tight block of countries (someone has to do it) with very little sovereignty left.


Germany, the de facto hegemon of the EU was alarmed. While more members will mean additional colonies for Germany, poorer nations would require untold millions in help, something like Greece elevated to the nth power….which Germany knows very well, she will have to finance, putting up the necessary funds. Not very appealing.

Mr. Juncker is what we could safely characterize as an out of control politician. But he is not alone. He may end up receiving some backing from Mr. Macron, the new French president who will likely help him with his endeavor.
We agree that the EU must change. It should become a trade union only, dismiss 50 per cent of all the bureaucrats and abandon the euro.
Any chance of this happening? Time will tell.
20 September 2017r own text.
5 March 2018
THE EU IN TURMOIL

The recent results of the Italian elections have set Brussels in panic mode. The party in command of the best results is strong Eurosceptic, inclined to abandon the Euro.
It will take weeks to form a government but even ranking the two strongest parties by their possibilities of ruling the country, both favor abandoning the euro and even the EU.

This has put Mr. J.C. Juncker and his other unelected politician friends in Brussels in a rather awkward position, forcing his spokesman to refuse answering any question from journalists concerning the results and its consequences.

We must remember that Italy is the third biggest economy in the EU, and it is also beset by financial problems of all kinds, plus a banking system living on life support. The euro of course ties Italy's hands to deploy its own economic policies. As we have always maintained, this is precisely the reason why the euro is an absurd proposition which will hardly ever work properly.

To this calamitous scenario for Brussels we must add the U.S. president's plans to slap import duties of various kinds and levels to products manufactured in EU countries.

To ruin Mr. Juncker's breakfast (with or without cognac), we have learnt that his own parents did not believe any longer in the kind of Europe he is pushing for (https://www.express.co.uk/news/world/922664/European-Union-news-Jean-Claude-Juncker-EU-UK-Brexit-latest).

According to him, this change of heart from his parents indicates the need of explaining and explaining time and again the "benefits" of an EU dominated and ruled by unelected politicians earning bloated salaries….

On the other hand, we firmly believe that someone should explain him that the euro, a supranational currency will never work, and countries must be left alone to introduce their own economic policies, depending on their need, at specific times.

This is paragraph text. Double click here to edit and add your own text.
aboutis is paragraph text. Double click here to edit and add youThe euro has been a success for germany and a disaster for the rest of EU members.
6 September 2018
OPERA BUFFA - SPIELOPER - OPÉRA COMIQUE
The new government in Italy has plenty in its plate, not only trying to contain the seemingly unstoppable flood of so called "migrants", but at the same time planning what to do about their humongous economic problems. A debt soaring to 132% of GDP is not something to celebrate; the worst ratio, second to Greece, only. Greece has a bit more than 3% of Eurozone public debt.
Italy's economy accounts for about 15% of Eurozone GDP and 23% of the region's government debt; this could create some ugly problems for the EU. On top of that, Italy has a weak banking system which has the potential of plunging the EU into a very serious financial crisis. The economic crisis of different magnitudes of emerging markets countries such as Turkey and Argentina has not helped.
The euro has put these countries and other EU members in a straitjacket they cannot control.
Greece is facing uncertainty after officially "ending" its bailout program and many would not be unduly surprised if the country falls into another economic emergency, sooner than later.
The euro has been a success for germany and a disaster for the rest of EU members. Germany plays the role of a colonial power and the other members are the colonies. It should be crystal clear why Germany is fighting tooth and nail to maintain the status quo.
The euro is an absurd currency essentially benefiting Germany and should have never been created. I have written plenty about the subject, but if you wish to understand why it cannot work, focus on this: Countries have different needs, of different types, at different times. One sole supranational currency ties their hands and countries are not able to deploy different policies because unelected individuals in Brussels do not allow it…. Now you understand also, why Brussels is fighting to take away more and more sovereignty from other EU members. And now, -I regret to say, Merkel, the german Kaiserin has a "french collaborator", Mr Macron……
Should you be interested in understanding the egregious existential flaw of the euro, I suggest you start by reading Robert Mundell's 1961 seminal paper : "A Theory of Optimum Currency Areas"
Europe is NOT an optimum currency area. The solution for Europe would be to have a monetary system based on currency competition.
If the stakes weren't so high, the whole situation would remind us of a comic opera.
Coming back to italy, the ruling parties have recanted on their original pledge to call for a referendum on whether Italy should abandon the euro, or leave the European Union.
I for one would not be surprised if they finally decide to bring this pledge back to life, and really go ahead with the referendum.